Make your property look new and fresh by giving it the power washing. Our skillful team enhances the beauty and cleanliness of the surfaces.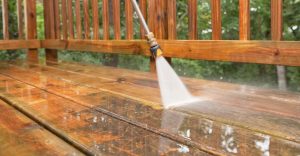 Along with the locksmith, hardscaping and other services, Handyman Services provides high-quality power washing services Silver Spring for both residential & commercial customers. We have a professional and highly experienced team that fulfill all your requirements.
For instance, it is vital to have regular power washing to maintain your property. The washing allows the surface to look clean and new by protecting it from the rustic look.
The services we offer include:
• Residential and commercial pressure washing services
• Low-pressure roof washing
• Concrete cleaning and pressure washing
• Window cleaning
• Sign cleaning
• Exterior house washing
• Business entrance cleaning
When you reach us, you get excellent customer service with numerous solutions to your problem. We help you discover the newness to your property. Our techniques are unique and effective that makes us apart from the rest.
Handyman services are extremely beneficial and best to hire, as it provides:
• Excellent customer service
• Affordable pricing
• Free Consultation
• Prompt service
• Monthly/Quarterly Cleaning Programs
Therefore, we strive to maintain your home, deck, driveway, siding, Commercial Building, StoreFront and other areas around the property. In other words, Power washing removes the build-up of sediments, dirt, and other debris.
Contact us today to get professional services in Silver Spring.